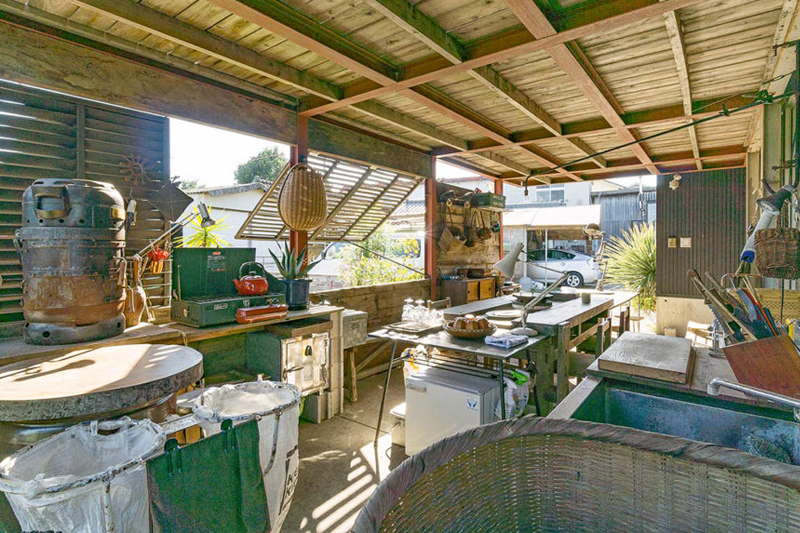 Introduction of "GOOD-TIME PLACE"
A new way to enjoy living and living "Good-Time Place" proposed by LOHAS & DWELL.
I will introduce the outline on this page.
///From "view garden" to "use and enjoy garden"///
"GOOD-TIME PLACE" is a name given to "semi-external space" that allows families and friends to gather freely by providing an outdoor kitchen with a roof outdoors.
LOHAS x DWELL is an effort to make it possible to realize "a home with a comfort life" that LOHAS and DWELL consider.
To briefly explain the features of this "GOOD-TIME PLACE" …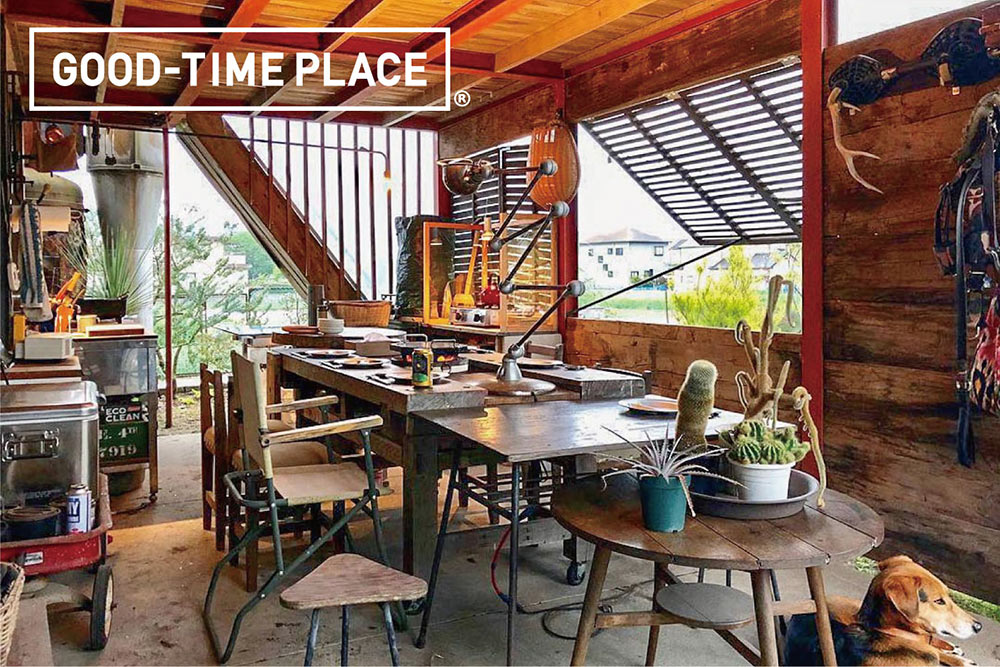 [Feature 1] Covered outdoor kitchen and dining set that can stay on the ground foot
By creating a space where you can enter bare feet as a place to connect the inside and outside of the house like the dirt of the old house, without going into the house, not to mention the family, neighbors, friends etc. And you can enjoy a relaxing time.
If outdoor dining tables and chairs are prepared in an outdoor kitchen with a weather-proof roof (or even a simple wall if necessary), there is no need to take things out of the house each time.
If you have a tedious task, it will stop you from doing something fun.
If you have what you need from the beginning, you can enjoy it in your daily life.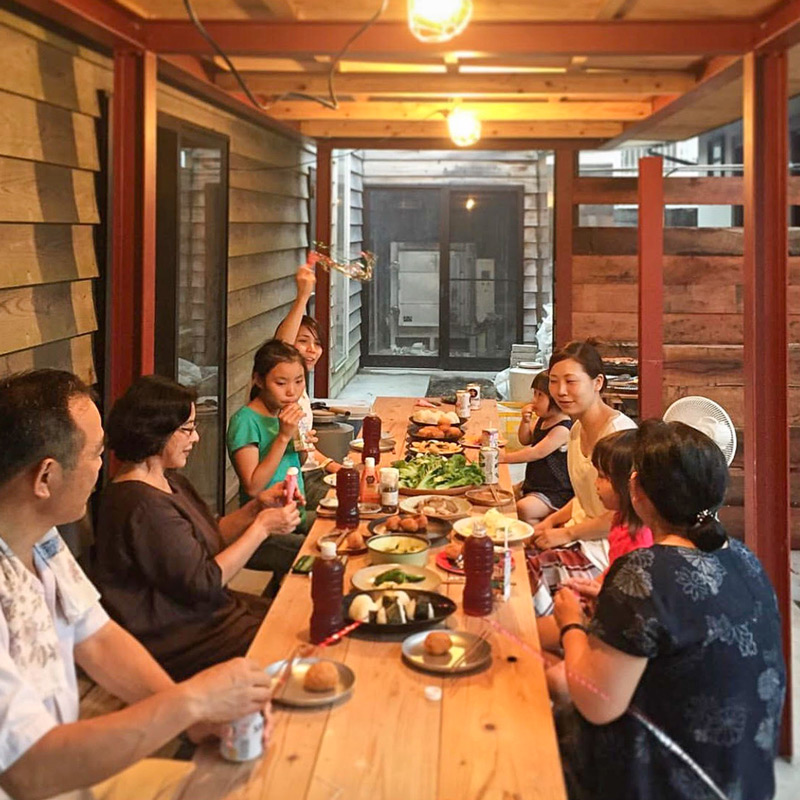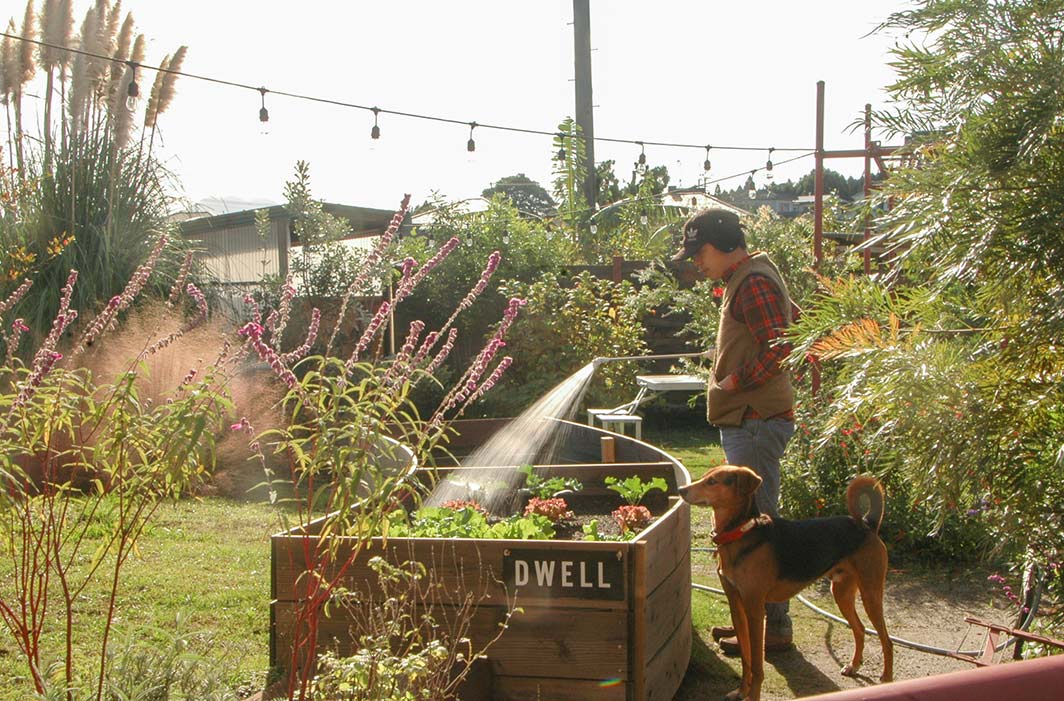 [Feature 2] The fun spreads in combination with the kitchen garden
If you set up a kitchen garden near the outdoor kitchen, you can enjoy the fun of eating the vegetables you gathered.
On holidays, after taking care of the kitchen garden with my family, I cook in the outdoor kitchen using the vegetables that I have taken, and enjoy the group … I can extend such a "healthy and pleasant life" to everyone I It is our wish.
It's a great kitchen garden, so it might be interesting to stick to soil and seeds. If you try to use the soil that is thoroughly stuck to organic ingredients and grow vegetables from the local species that remain in the local market called "native species" that are hardly sold in shops and enjoy their unique flavor, it is unique to our home You can pursue the taste of vegetables.