"LOHAS x DWELL" is a more homeowner by having tags "LOHAS", in Fuji City, Shizuoka Prefecture, and "DWELL" who is a professional in living A project to realize the creation of a house closely related to living.
"I want to create a home that emphasizes life" "I want to focus on the design, interior and furniture of my home".
By offering total comforts such as "Good-Time PLACE", a semi-external space that enriches living by pursuing "to enjoy outside", and a total suggestion of home garden, furniture, interior, etc. "Cozy rich living" We are aiming.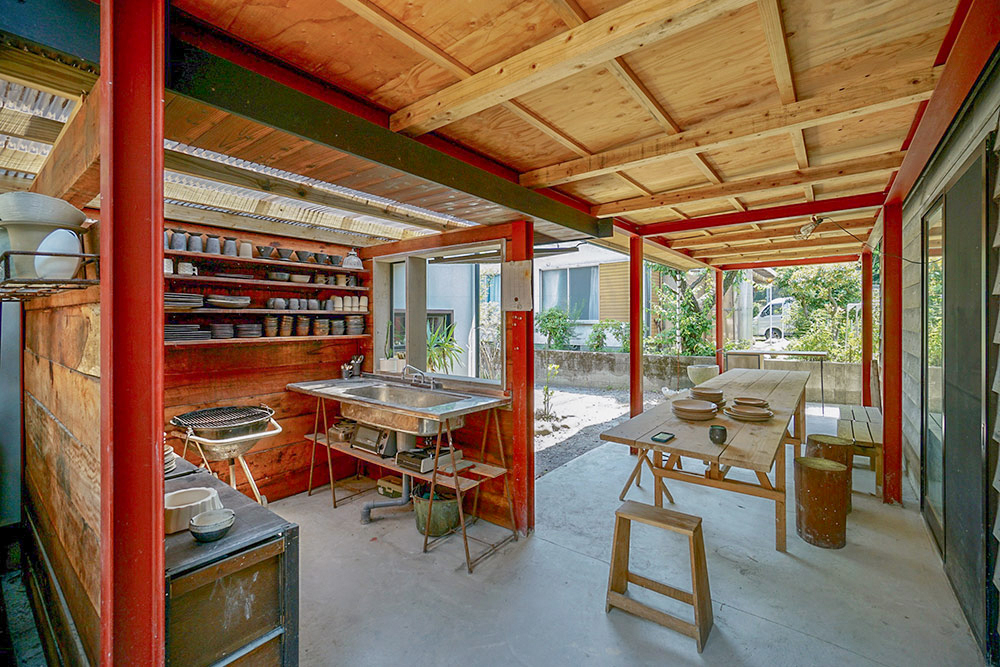 ///Proposal by illustration is popular///
In order to realize a rich life, it is more important than the residents and builders to share the image of living after entering.
After interviewing customers' requests, "LOHAS x DWELL" offers illustrations of images of living after moving in.
In the illustration, it is possible to grasp various information at a glance, as the family enjoys living as well as feeling of the size of furniture and interior, the place to place, etc. from the floor plan of the house to be actually suggested. , Easy to understand! It has been well received.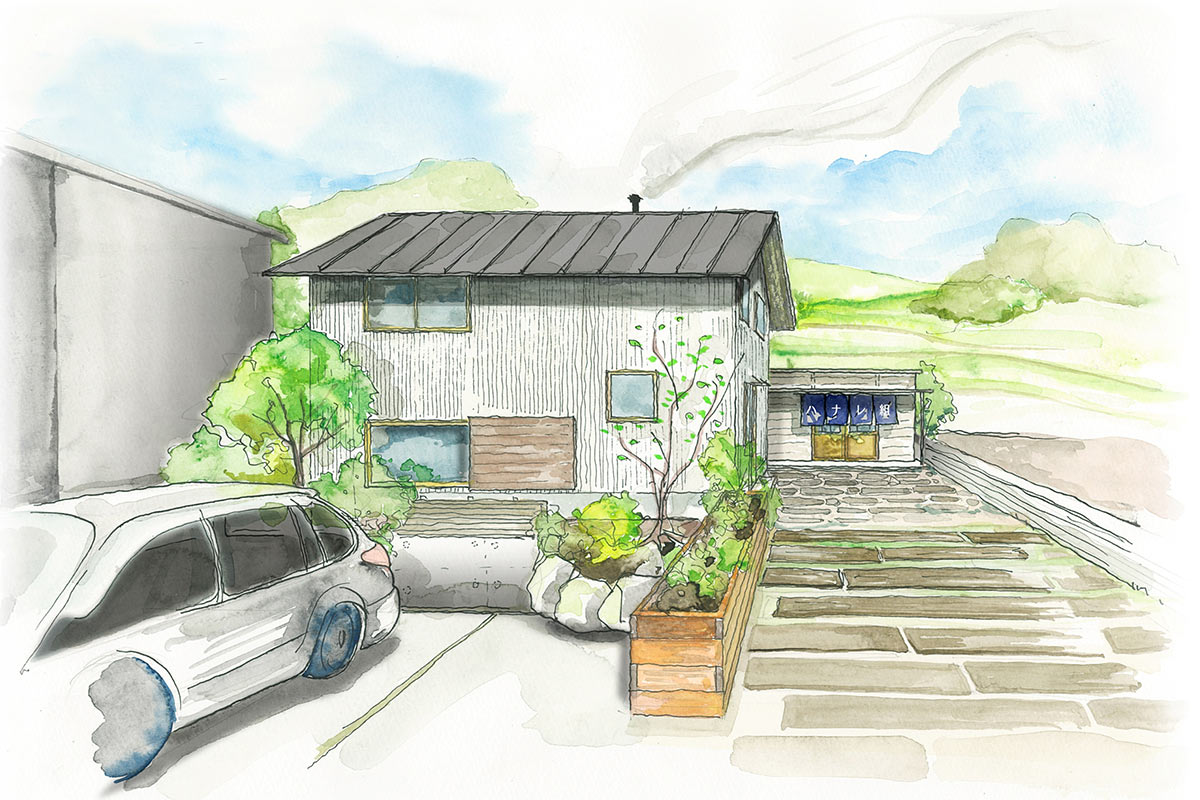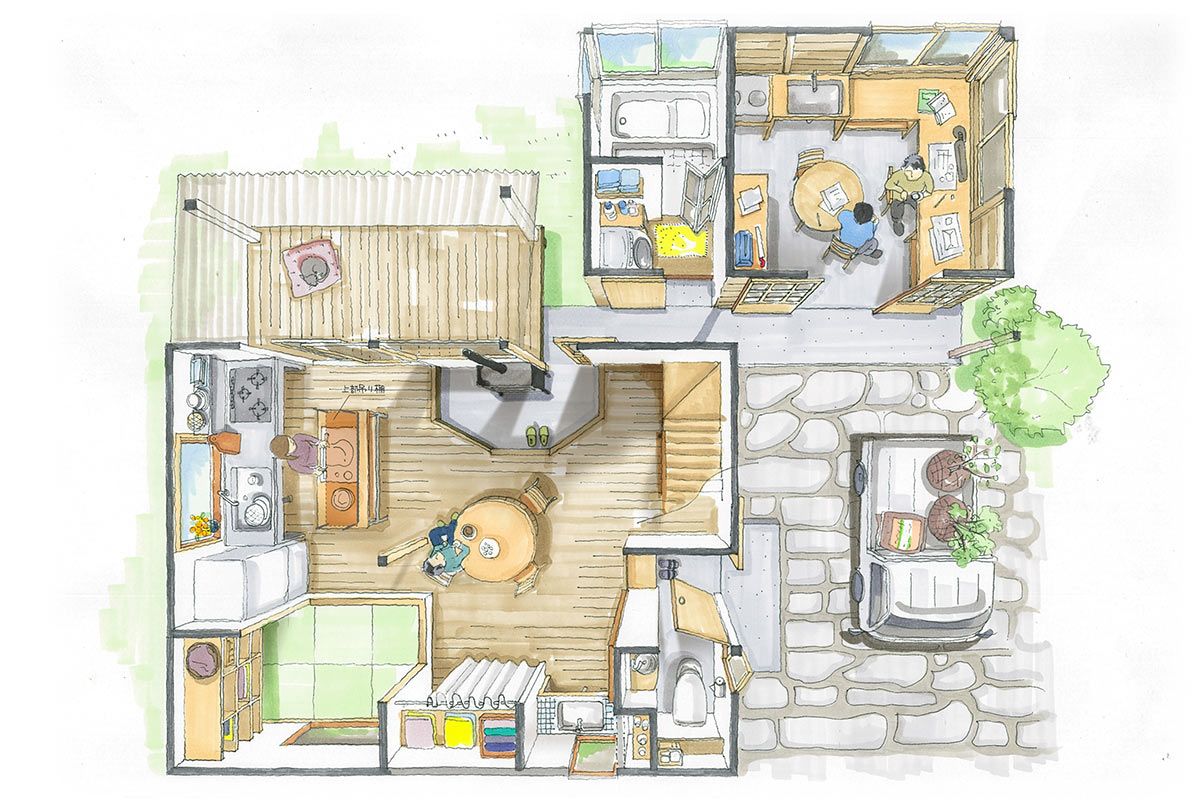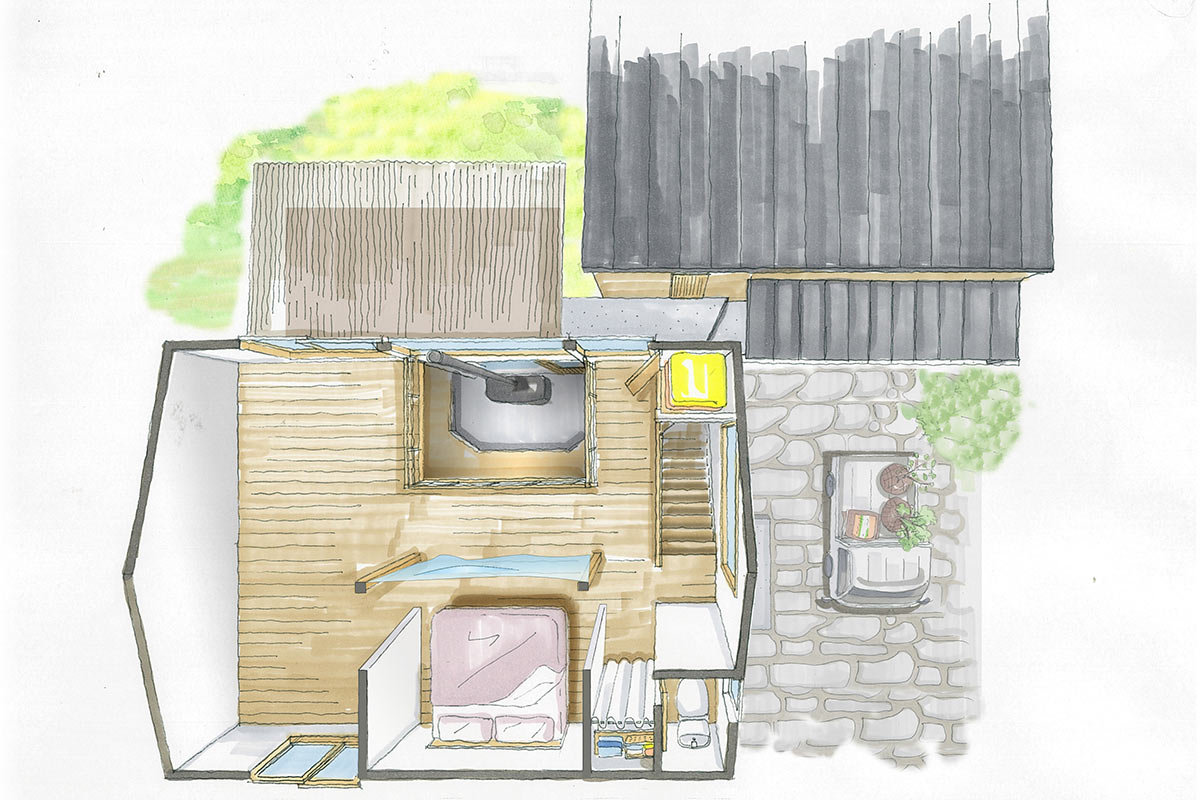 /// We propose a total of half outside space, furniture & interior ///
With the addition of "a living professional" to the process of making a house, it is possible to make suggestions including original furniture, according to the furniture & preferences you already have about interior materials & colors.
In addition, it is possible to propose to the half outside space "GOOD-TIME PLACE" according to your request.
Since there are already dozens of examples of GOOD-TIME PLACE, we will actually experience the pleasure of spending time outside, & progress while conveying images with specific photos & illustrations.
The owner / LOHAS / DWELL three parties work together closely & consider the design to the whole of the plan of the house, the flow of life, & total ease to usability, & it is the most comfortable. We want to create a space.